Book Blaster Issue 5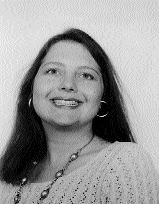 Fast translation of German mag
Hilke Legenhausen, from East Grinstead, is a student of acupuncture but earns her living as a translator. She was so bowled over after trying PhotoReading on her translation dictionaries that she is now ready to embark on PhotoReading a year's textbooks for her BSc in Chinese Medicine.
"The German dictionary has 1,600 pages, so I PhotoRead the whole of it in about half an hour. I got my personal proof that the system works when I translated a German magazine into English; I only had to look up four expressions when 40 or 50 would be normal for me. Even though I have been a student nearly all my life the process of studying has always been an arduous one. With a further three years of full-time study ahead, I decided to use my summer vacation to end the horror and dread of essays, tests and exams.
Now I am about to start PhotoReading all my textbooks for the next year, and guess what: anatomy and physiology don't scare me anymore. Even though I don't have much time for reading novels, PhotoReading definitely gives me a feeling of what a book is all about — I really get into the mood of it. I'm astonished with PhotoReading, I've told all my friends about it".

PhotoReading success — live on night-time radio!
BBC Radio Lincolnshire recently did three long stories about PhotoReading on one of their evening programmes.
Over three weeks reporter Jimoh Ayuba explained how PhotoReading works and reported his own progress as he went through the course over the next three weeks. Between shows he rang me up to say he was frustrated and not getting any results with the dictionary game. I went through the process briefly with him over the phone. Then I asked him to think of a word and guess its location and he wasn't correct. I asked him for a second word and he said 'bureaucracy', he blurted out that it was the fourth word up on the right hand column of a left hand page. He was delighted when he realised he was absolutely right.
A few days later we tried the dictionary game live on the radio. After one false start, Jimoh thought of the word 'count'. Over the air he said: 'It's on a left-hand column of a right hand page and it's near the top". I asked him how close to the top the word was and he said it was the third or the fourth word down. I asked him "Which do you think it is more likely to be, the third or the fourth word down?" He said the third. When we opened the dictionary we were both delighted as Jimoh was perfectly correct — and our astonishment must have come across on the air waves. What's crazy for me is that I know that PhotoReading and the dictionary game work and yet I still get amazed when people get results so quickly.
Faithful companion
Paul Scheele, developer of the PhotoReading Whole Mind System and the Paraliminal CDs, is a keen user of a calm-inducing and general state-altering device called the MindLab.
"With the life I lead I need to have something for myself that works quickly. the MindLab is such a wonderful thing to own. It's really a way to get a rest and 10 times more benefit without 10 times more effort. I've come across a few people who can't stand mind machines, but those who can stand them are totally in to them. I personally have a psychedelic experience every time.
For me the additional benefit of the MindLab comes when I may be tired and I need to re-energise. It's like sitting in a really comfy chair, I use the MindLab especially when I'm travelling as I give talks round the world. the MindLab is my faithful companion. It's perfect for overcoming jetlag and recharging my internal batteries. I call it my portable brain spa!

I often use the MindLab in combination with the Paraliminal titles. People are surprised when I tell them that I listen to my own CDs — of course I do!"
David Johnson, a 15-year-old from Hertfordshire, was so determined to try Photo-Reading that he saved up his paper-round money to do so.
"I was getting fairly good results with the dictionary game, and the super-reading and dipping exercises went very well. However, afterwards things just seemed to collapse. Something held me back. I lacked confidence. I knew that so many others had got exceptional results, so why hadn't I?
That was until I was on holiday in Lanzarote this summer. Something bizarre happened which had never happened before. I was trying to work out how much something cost which I had seen in a shop. I thought of the foreign price and almost instantly, while my conscious mind was still working on it, a number popped into my head. It sounded about right and, upon checking, was the exact answer! This has never happened to me before. Now I understand the power of my intuition, which comes from my subconscious, and I'm sure that this came about through PhotoReading. I recently took two GCSE's a year early and received two A grades, the only one in my group to do so. I was very pleased and I think that the PhotoReading course helped me achieve those".

78 year old stays positive...
Says Senior Times: "Learning helps people feel young, and the younger people feel, the more likely they are to remain active instead of sitting around all day."
Seymour Locketz, a 78-year- old PhotoReader improved his problem-solving skills and has gained a more positive outlook towards life. His philosophy nowadays is that if you make a mistake, you have not failed, you simply must try again. He attributes this philosophy to the concepts he learned from PhotoReading and other neuro-linguistic programming techniques."
Enter PhotoFocus in 20 seconds!
Research in Puerto Rico, South America, shows that most people get into the PhotoFocus state in just 20 seconds.
A total of 60 individuals were hooked up to an EEG biofeedback device called the IBVA linked to a super-fast Apple Macintosh. the research showed that people spend too much time getting into state — some people spend minutes getting into PhotoFocus when the EEG shows they're already there. So 20 seconds or so should be all you need to get ready to PhotoRead!
Now a team of scientists, headed by two nuclear medicine physicians, Irma Molina and Sandra Garcia, are studying the brain's EEG patterns and blood flow to better understand how the brain responds to PhotoReading.
"I'll get two full degrees using PhotoReading"
Dear Chris,
I am writing to tell you about my PhotoReading experience. Many moons ago I believed that the best time to start revising for my SIX subjects, FIVE A-levels, was Christmas. I put my revision off to half term, then to Easter, then to the final half term which was the beginning of my study leave. then to the final 20 days before my exams. then to the night before my real A-level exam. then I finally started on the evening before the exam — 11.30pm to 2.30am and then 5.30am to 7.30am with half an hour recap of two years work, about 250,000 words.
I had previously PhotoRead all my work once quite a while ago. I took my syllabus for the exam and in less than 10 hours PhotoRead it again. I then was able to go through each point and find the appropriate notes and make a hugely condensed work load. This still left me with over 100 pages to learn, totally understand and memorise inside four hours. the first period was spent learning all the work. I PhotoRead the notes before I had my three hours sleep. Before going to sleep I listened to the Paraliminal – Memory Supercharger to help the PhotoRead notes to be fully absorbed and to make up for the lack of sleep.
In the exam I PhotoRead all the questions and followed Paul Scheele's advice by skipping questions where the answer would not come straight to my consciousness. I actually found very few questions like this as I felt very unstressed — and I made sure I was in the correct state of mind as soon as the exam started. I have now received the results which will enable me to go to Edinburgh University. I am doing a joint degree in Mathematics and Artificial Intelligence. I am also doing Psychology as a side subject for the first two years of my four-year degree. As I have to read a lot of books for my degree I honestly believe I can utilise the power of PhotoReading and continue the two subjects to the extent where I will have two separate full degrees after the four years.
Finally I would like to thank you and all the LifeTools staff wholeheartedly for providing an excellent service and supplying essential products, and I hope you continue for a very long time. For my sixth form year book I stated that the greatest influence on my life has been LifeTools. You have set me free to utilise all my vast abilities and talents and enjoy life to the absolute maximum — and eliminate stress totally. I am thoroughly cool, calm and laid back no matter what.
Yours,
Phillip Gillespie, Waterloo, Merseyside.
Business student PhotoReads against the clock
Mr Iqbal Malik telephoned the LifeTools office just as we were preparing this newsletter — writes Sandra Odogu.
He is in his second year of a degree course in Business Law at City University in London. He's studying a book called Equity and Trusts for an exam next June and his question to us was "How many times do I have to PhotoRead the book to get a conscious knowledge of it?"
Chris told him that conscious knowledge comes from activating the book — so generally you only need to PhotoRead a book once, or a few extra times if the book is particularly complex and you need to know it in detail.
We asked Iqbal to rate his knowledge of Equity and Trusts — and he gave himself a rating of 1 out of 10, expecting 2 out of 10 after a day's study.
We encouraged him to study the book that night with the purpose of getting a 4 by the following day. He agreed. When Chris asked Iqbal to mind map the book, Iqbal said he'd need a couple of weeks to feel comfortable with mind mapping. Chris convinced him by saying: "If your life depended on it, could you do a mind map straight away?" Iqbal said he could and Chris got him to promise to do one overnight, reporting back the next day.
True to his word, Iqbal telephoned the following day with the news that he not only tried three sessions of mind mapping, but he actually dreamt how to tackle it after speaking to Chris on the phone! He'd never had this experience before. You might like to follow the advice we gave Iqbal. Once you've done your mind map, pick a chapter that interests you, picking out the main points and adding them to your mind map, if they seem relevant.
As you go through each chapter you need to ask questions e.g. why was this law brought into effect and for what purpose? You need to actively interrogate the book rather than be a passive reader. Iqbal told us that he began by laying down the structure of the book using minor branches till his paper was full, but his dream told him to use larger pieces of paper and use more and more baby branches. Iqbal now feels a lot more confident with the book.
Is the glass half full… or half empty?
I was watching one of my favourite films which was repeated on television recently. Called Groundhog Day it stars comedian Bill Murray.
At one point, one of the minor characters in the film turns to Bill and says: "Some people see this glass as half full, others see this glass as half empty. You look like a half empty kind of a guy". Some PhotoReaders are like this!
For example, somebody would ring me up saying that they get no results with the dictionary game. I would do the game with them there and then, over the phone. Out of six words, they would be way out with two, but in the case of four of the words, they'd get the column right, the page right, but get the position 'wrong'; they'd say '13th word' instead of 3rd, then 29th word instead of 19th. they'd then say "See, it doesn't work at all", but I'd point out that they were consistently 10 words out! All they needed to do was 'reposition' the dictionary in their head and then they'd be perfectly accurate!
We also get people who ring up and are very critical of themselves. I had a long telephone conversation with a lady called Liz recently. I asked her to rate her learning ability out of 10 and she gave herself 2. I asked her what rating out of 10 she would give herself if she focused on improving her learning ability for two solid weeks. She said she would still be a 2! This is crazy, but she couldn't see it at the time. She is due to take an 'A' level in Chemistry very soon, and when I asked her how she rated herself out of 10 on that subject, she only gave herself 1 out of 10. When I asked her what would happen to that rating after two weeks of PhotoReading and learning the Chemistry, she accepted that it would increase to 2 out of 10. I asked Liz, "Could you get an 'A' level pass in Chemistry?" It took me three attempts to get her to say "Yes". So it will come as no surprise to you that when she tried the dictionary game, she only looked up one word, gave up immediately and then put Photo-Reading aside for a full two weeks. Liz's case is extreme — but most people don't rate their learning abilities.
Are you self critical? If you are, go easy on yourself. Get a friend or family member to remind you of all the successes you've had in learning and get their support so that you get to see that you really can learn. Now you can tackle PhotoReading with renewed enthusiasm. Please let us know how you get on.
Heightened creativity by PhotoReading
Dear Chris,
Having completed the PhotoReading course the first time round, I felt discouraged because I was not confident enough in the process. However, one part of the course that had stayed with me was the NOPS (Notice, Own, Play with, Stay with) concept, and having this in mind over the next week, I discovered quite a few different interesting abilities and techniques that I had picked up. the most obvious (apart from lucid dreaming) were these:
1) I am an amateur musician, composing rave and dance music on my home computer. Before doing the course, I'd be lucky if I managed to complete a song every fortnight, and even then, the quality wasn't great. However, now I find that by getting into the accelerated learning state when I'm ready to start composing, the music just seems to fly from me into the computer — I can think of a melody or rhythm in my head, and hey presto, within minutes it is coming out of the speakers of my PC exactly as I had thought of it! Paul Scheele spoke about this state being one of heightened creativity, and I would say that he's darned right. Perhaps I'll be losing the 'amateur' bit soon…
2) I played with the 3-2-1 relaxation technique for a few weeks before going to sleep, with the result now that I have the ability to immediately concentrate on something. I do this by visualising a wave, or a strainer, passing through my brain from the front at the top to the top of the neck, sweeping away all distracting thoughts in the process.
As you probably know, this state is useless for listening to a talk or lecture or perhaps trying to get to sleep. By applying the process as described above (which I suppose is an extension of step 2 in the 3-2-1 process) I can instantly calm my mind to a receptive, quiet state.
Yours sincerely,
Reuben.

Need support?

Since your last issue of BookBlaster three readers have come forward wanting to start Photo-Reading support groups in their areas.
One of them is Mr SP Heywood who is doing an MA/Doctorate in theology and is using PhotoReading to help him study pre-modern (late 19th century) and post-modern (late 20th century) spiritual works.
He told us: "I got results immediately with PhotoReading. I got a lot of bursts of spontaneous activation". He feels that PhotoReading taps deeply into the subconscious and he considers that there's a very important link between PhotoReading and spirituality.

Stephen Ractliffe, a computer programmer from Telford, has mostly used PhotoReading for computer text books. However, he tells us that he has started to tackle books he's had on the shelf and never had time to read. One of them is on pensions and wills!