MindLab Kasina
Experience profound relaxation at the press of a button
Imagine a world of pure, jewel-like colour illuminating both visual and mental fields. From a single hue indefinitely sustained to a slow morph, brighter then dimmer, fading from deep blue to aqua, then transitioning through a rainbow of precisely sequenced hues and shades. Such colours can profoundly affect consciousness and mood. Blues, reds and greens instil a meditative spirit of tranquillity, golden light elicits focused awareness, and crimson, total alertness.
Flickering light can also affect and alter mental state in often dramatic ways, eliciting the "relaxation response", dwelling at the threshold of sleep, or activating visual creativity. In addition recent research is showing that, along with the well known and documented health benefits of using deep meditation for calmness and helping to control anxieties, but the technology is also found to be helpful in fighting mental degenerative conditions (alzheimer's).
The MindLab Kasina is now the game changer it melds a full spectrum of colour choices with clean, pure digital sound. In addition, all of the previous AudioStrobe sessions which were linked externally before, the most popular titles are also built into the machine. And, the real game changer, is more sounds are built in of a more musical nature, like jazz sounds and other musical instruments. This means the Kasina has sections with the original sound files, the AudioStrobe tracks and then the real instrumental sounds; the full audio spectrum. The results are amazing and make it not only a health driven mediation device with lots of applications, but an entertainment device from which you can enjoy music and get a visual cornucopia of displays.
The Kasina light and sound machine, also comes with it's own programming software so you can learn and make you own sessions. If you are a mediator and find there is a particular length of time you have available, then you have the capacity now to change or make a new session designed to fit with your lifestyle and time commitments.
Light and sound machine – the Kasina has a wide range of benefits:
Meditation aid – access deeply tranquil states
Can clears of extraneous thoughts – stop the "Monkey Mind"
Overcome and aid in jet lag
Help you prepare for learning & study to retain more information
Focus and attention trainer
Break undesirable states – like anger
Facilitate accelerated learning
Mood shifter – change your mind
Access altered states of consciousness
Stunning audio-visual experience – wow factor
How does it work?
Easy to use – plug and play out the box
Easily create your own sessions – great for therapists
Copy your own music to the Kasina in MP3 and Wave
Built-in MP3 player included on an 8 GB microSD card
255 shades of each color
The Kasina features a backlit, colored LCD display, built-in rechargeable lithium battery and can also be used as a USB audio device. The most capable AudioStrobe decoder on the market, with 16 different color – mapping presets. Use the Color Organ feature to turn any music into a colorful light show. Includes 6 different settings to help match the mood of your music. The glasses feature 6 colored LED's per eye, assuring as vivid an experience as you desire.
With aural backgrounds ranging from the soothing sounds of nature to ambient electronic tapestries to embedded binaural beats and isochoric pulses, all orchestrated and synchronized to the visual experience. Let your mind follow the frequency of the session you choose.
What you get in your package:
Quickstart Guide
Kasina Console
Kasina Ganzframes Multi-Color eyewear
Ear-bud Style Headphones
USB Cable Power Supply
Stereo Patch Cable
MicroSD card with SD Adapter
Soft Carry Case
Mains power adaptor for fast charging with USA, UK & Europe adaptors for travelling
Access to the LifeTools Support Group, you can join in and connect to other users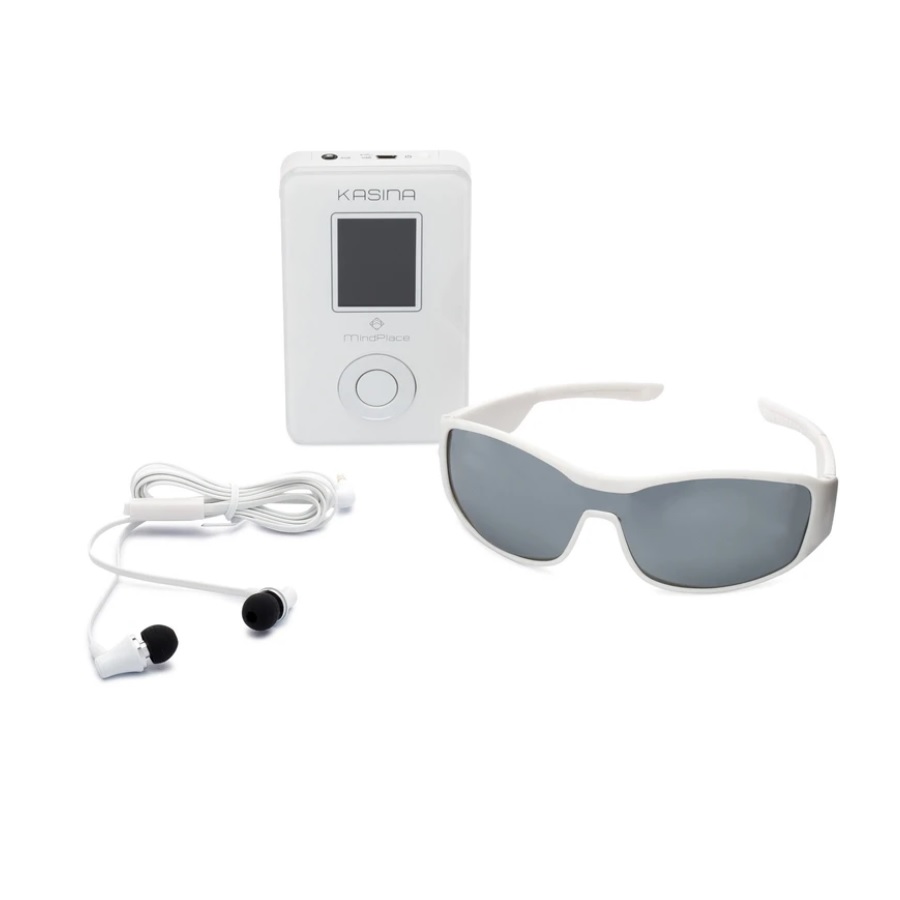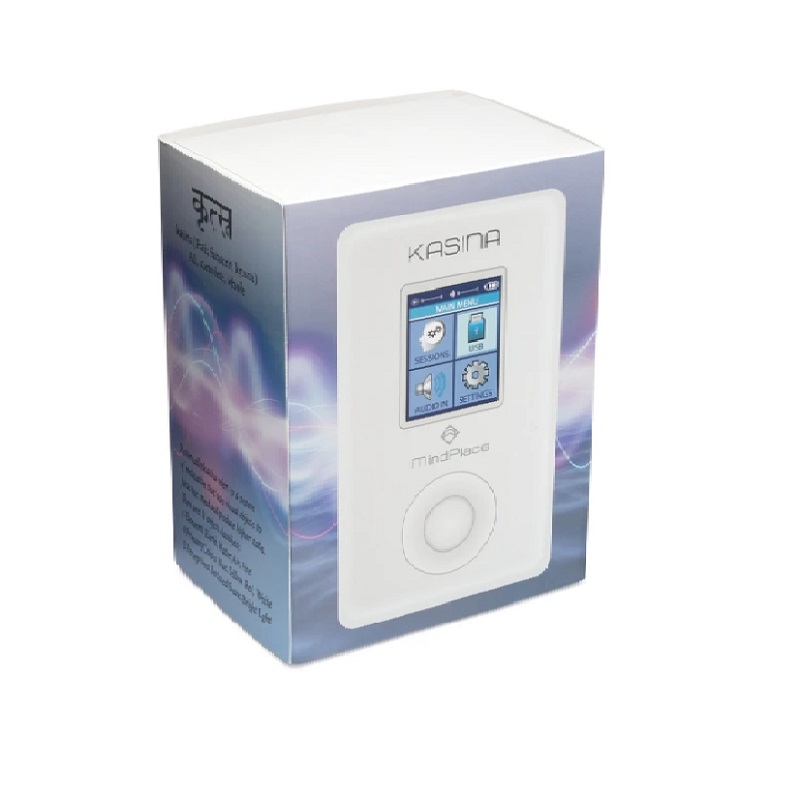 YOU GET TWO BONUS GIFTS!
You have to claim these gifts by asking!
All LifeTools customers gain access to a £40 support product: tell what you want your machine for and we will supply you with a product which will enhance what it is you want (meditation, overcoming stress, alertness & focus, learning etc). Ask upon purchase to claim this product. We will install it on your machine before it is sent and include a covering letter; this is a highly personalised service as we match the ideal product for you to be your bonus.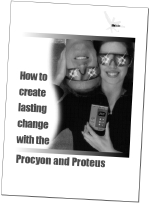 2. You can claim a copy of a 21,300-word report called How to Create Lasting Change with the Procyon and Proteus. Comes as a PDF.
It contains 19 chapters with techniques for improving memory; increasing intuitive skills; gaining more energy – plus clear strategies, and specific sessions, for improving results with self-hypnosis CDs, language CDs, studying from books – and much more. This report is free for those who ask, it was written for the earlier models, but the principles of how you can use a machine & tips, still apply.
Finally, its not a gift but reminder! You can join our Facebook group and share your experiences with others and learn from them! You will get an invite just by joining our email list. Details will be forwarded on.