MindLab Proteus Software Page
Infinite expandability via a PC
With your PC you can…
. modify existing sessions making them longer, shorter, with different sounds etc
. design completely new sessions
. download new sessions from the LifeTools web site at no extra charge
. create new sounds simply by moving sliders
. download the latest operating system to add new features to your MindLab Proteus .and more!
Proteus Session Editor: Quickly create and test sessions for yourself or your clients. Powerful editing tools mean that you can copy parts of any sessions to create your own unique sessions. Download up to 100 sessions to the MindLab Proteus in seconds.
One-click updating: Once you've downloaded the latest operating system from the LifeTools website which typically takes about two minutes it's just one click on the button in the top right of the editor screen to update the software in your MindLab Proteus: that means new features for free!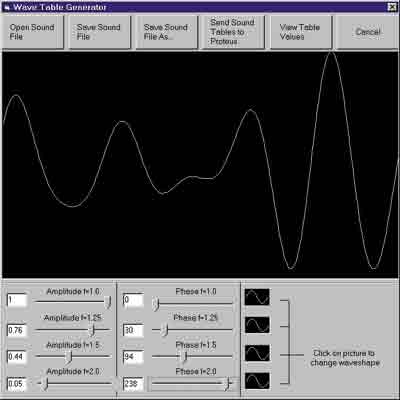 Sound editor: Create unique sounds by adjusting the four sliders and selecting one of four waveforms: sine, square, sawtooth or triangular and download them to your MindLab Proteus in seconds.