Advent Calendar – The Reveal
Day 2 – 2nd December 2019
Enhance Your Memory & Concentration.
This professional 60 minute recording runs your mind through Theta patterns (good for meditation, intuition & memory).   Just slip on your headphones and the soothing theta waves begin to work. 
Groundbreaking research has sown that theta activity activily triggers the formation of new, more complex connections between brain neurons.  This effect, also know as Long-Term Potentiation, is key to forming memories, storing information in long-term memory and retrieving information from the subconscious.
To find out more, get your copy of the program today – use it, learn and benefit: especially with the 50% off only lasting 7 days!  Otherwise, it's back to normal price.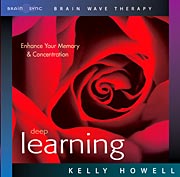 50% Off – Lasts 7 days  |  D250% – Copy & Paste Your Code?
If this isn't for you, do you have a friend who this would make a good gift for?
Each day at LifeTools we are either discounting, giving away or offering a trial product to say thank-you and give something back.
If you want to be on our mailing list to get updates each day, join here CLICK or follow our Facebook page CLICK
There will be a new product each day.  Each discount code will be:
1.  Valid until physical stocks depletes – 1st come 1st serve.
2.  You can obtain the MP3 download version with a PDF guide or get the physical CD posted (P&P apply).
3.  Each discount code ONLY LASTS 7 DAYS.
4.  If you purchase this, your legal entitlement to a money-back guarantee is not affected (applies to physical and not digital products).
Thank-you and enjoy.